Leading kids social content platform 'PopJam' launches in Australia
SYDNEY 02 NOVEMBER 2017 we launched our kid-safe and COPPA-compliant social content platform PopJam in Australia. Launched in the US in August 2016, the PopJam platform is now used by hundreds of brands and content owners to safely engage with the under-13 audience as a kid-safe alternative to Facebook and Instagram.
The milestone highlights the rapid growth of the kids digital media market, as the sector pivots away from TV. Built specifically to allow brands and content owners to engage kids with 100% COPPA-compliance and digital safety, PopJam has now become the leader in kid-safe social content.
Launched first in the UK and US and now available in Ireland and Canada, PopJam has a strong million monthly audience across the platform and over two hundred official channels by brands including the likes of Disney, Nintendo, Hasbro, Dreamworks and Lonely Planet. The rapidly growing trend of YouTubers adopting PopJam as their platform for younger fans also continues – the YouTuber community now actively on PopJam represent a subscriber base of over 40M kids.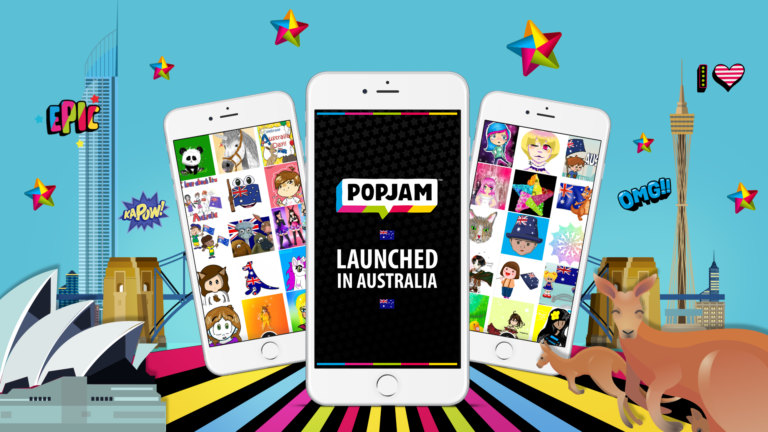 TotallyAwesome AUS & NZ Country Director Melissa Roberts stated "The tyranny of distance is no longer the case for Aussie kids who will now be able to engage with a global community of PopJammers and keep up to date with the latest global kids trends. The launch of PopJam in Australia also enables brands and Influencers alike to create lasting conversations with their audience via a digitally engaging and safe environment."
On average, a PopJammer spends 45 minutes a day on the platform, interacting with brands, content and other kids in the PopJam community. The platform provides kids with digital creative tools so they can create their own artwork, stories and characters. In addition, children can also engage with games, watch curated videos and participate in quizzes, puzzles and challenges.
PopJam is COPPA-compliant certified, meeting the highest world standards in protecting kids' privacy. Private messaging, sharing of photos, real names or locations are not enabled on the platform. All content on PopJam is thoroughly moderated around the clock by both AI and humans to ensure it is appropriate for kids.
Debuting in Australia this month, PopJam is available at PopJam.com, on iTunes and  Google Play.