Kids and Family Forum TotallyAwesome Makes Two Senior Exec Hires
As published in B&T on the 17th August, 2021.
TotallyAwesome has hired two highly experienced media executives to accelerate its insights and client engagement with teens – one of the most sought-after audiences for marketers. TotallyAwesome is the world's most advanced forum for kids, teens, families and brands to safely interact across the internet.
One of Australia's high profile media executives, Tony Bell (main photo), has been appointed commercial director at TotallyAwesome and Florian Schwinn (pictured below) has been appointed as programmatic lead in operations. They will work closely with TotallyAwesome's head of data, research and insights, Alice Almeida.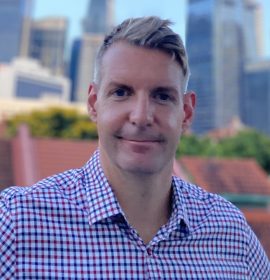 "Tony and Florian bring us the industry's finest business acumen, product-development and audience experience to help bring clients much closer to our highly active teen audiences," said TotallyAwesome's ANZ managing director James Sawyer. "As a parent of two teens myself, it's exciting as a business to identify the importance of this audience as they navigate their world of firsts. Florian and Tony are going to be instrumental in helping brands in new categories like Finance, Auto, Health, Fashion and Beauty to develop powerful partnerships with this audience." 
With a media career over more than 20 years, Bell was national sales director at The Guardian Australia for more than five years where he drove all digital advertising revenue. He was later ANZ general manager of Storyful, the world's leading social media intelligence agency.
Florian Schwinn is a highly respected digital media veteran with more than 12 years of experience in digital marketing and seven years in the programmatic ad space. Florian has been spearheading TAs development of brand safe and data-less programmatic product aimed squarely at Teens.
On his new role, Bell commented: "TotallyAwesome is a unique media business with a laser focus on privacy for our younger internet audiences and brand safety for marketers. I am super excited to join TA to unlock new innovative partnerships with brands tapping in to the power of teens in a brand safe digital world."