How marketers can connect with APAC's 450 million young gamers
When advertising to young gamers, marketers need to have an understanding of the multiple audiences while ensuring safety and integrity.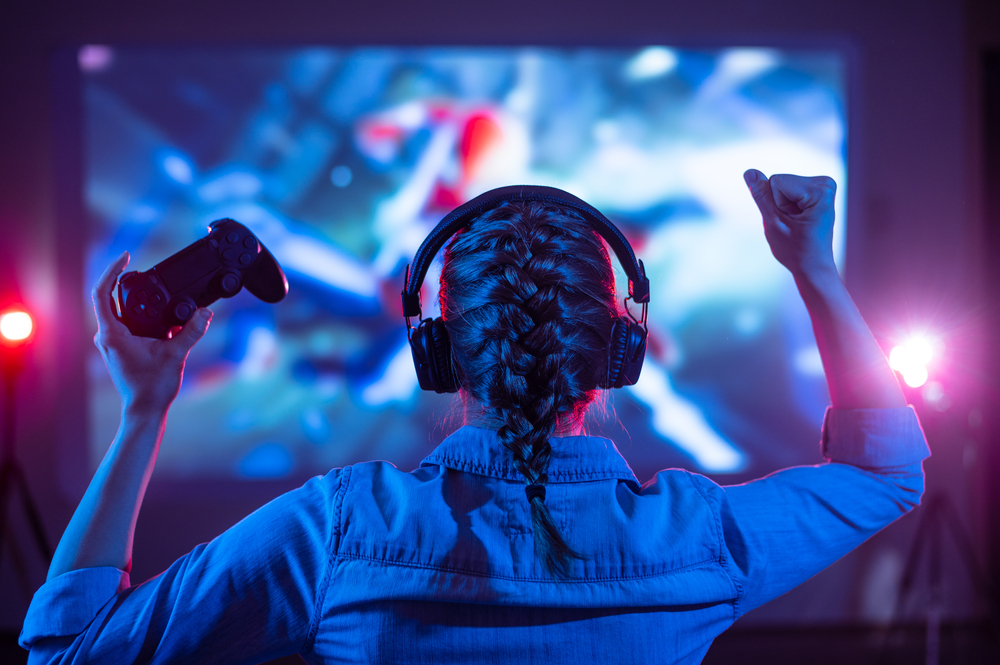 Last year, 450 million Asia Pacific gamers aged under 18 loaded up numerous virtual worlds right under the noses of brand marketers. Youngsters can spend hours immersed in games. Why? Because they are a safe space for kids to experiment with their identity, practise their social skills and discover their potential and capabilities.
Yet despite its incredible popularity, gaming is still regarded as a niche form of entertainment, meaning marketers are missing out on a tremendous opportunity to reach APAC's younger audiences.
If marketers wish to reach a highly-engaged audience of under-18s, then games are the place to be. However, this unique digital-age group requires a re-think of marketers' age-old strategies, as these will simply not work.
Instead, here are five simple strategies to ensure any gaming campaigns are on-target, effective and highly age-appropriate
Understand the value exchange
It is important to understand that, for under-18s, the traditional value exchange has changed. Instead of the familiar transactional environment, the value exchange for youths is linked to the play experience, especially in digital worlds.
Young gamers are challenged constantly and have the creativity and liberty to decide how they want to look and be in the digital world. Brands have the chance to enter and be part of a highly personalised world where they can have both a more meaningful relationship with their target audience and one with greater utility.
Engagement methods can include interactive experiences that help players cultivate their identities or in-game purchases such as avatars or skins. However, one size does not fit all. With any under-18s advertising, marketers should have the courage to be playful too.
The golden rules of winning in-game
By 2022, you would expect marketers to have moved beyond the gamer stereotype of young, socially-awkward males. However, many still fail to recognise gaming as a multi-faceted and diverse medium. Like social media, television and print, marketers must apply the creative thought process of speaking to different audience groups.
Knowing these different audiences is the first step to winning the under-18s market. The next is to ensure any strategy is mobile-first. In 2022, smartphones will be a ubiquitous part of teenagers' lives.
Mobile provides scale and multiple means of entry for this digitally-engaged demographic. Understanding in-app advertising will also help brands integrate better with the overall ecosystem of gaming.
Once marketers have nailed their audience and the platform, then comes the content. Gaming provides an opportunity for creative experimentation that is inherently brand safe and fits with the play environment.
Encourage positive play
In-game advertising necessitates creating experiences that augment play positively, environments that are inclusive and engaging for all in that particular age category.
It should be noted, though, that APAC's youngest generation leads the way into a digital and behavioural unknown. At a time of intense scrutiny over online data privacy, internet usage by under-18s now accounts for 40 per cent of all daily traffic. As always, where the eyeballs go, the brand safety risk follows, and naturally, this has become pertinent within the gaming ecosystem.
However, brands can create a safer gaming environment by encouraging positive play. This required adopting an unbiased marketing strategy that's backed by science, and that's audience-safe. Brands can take safety and make it a utility.
Marketers and their creative agencies have a responsibility to ensure that their assets are safe for and relevant to their young audience. Any missteps will tarnish a brand's reputation both in the eyes of young consumers and their parents.
Amplify beyond the game
Today, gaming experiences exist far beyond the premise of the game itself. Instead, they reach deep into the lives of under-18s, with entire sub-cultures, fandoms and online communities dedicated to any particular game.
Amplifying any marketing content should therefore consider the whole cycle of the gaming experience: in-game, around the game, and beyond the game.
With in-game, brands are limited to animated gifs or in-game billboards, or occasionally, a sponsored game-within-a-game, as used by French developer Gameloft.

Around the game, meanwhile, marketers can leverage model avatars, virtual reality games and holographic concerts. When used successfully, these can be inspirational; they can show a world of endless possibilities that amplify a game's endorphin rush.
Last but not least, there are brand experiences beyond the game. These can capitalise on gaming's cultural force, as seen through online communities and real-world conventions.
In addition, as eSports becomes a cultural force of its own, brands can become part of tournaments, leagues and teams, some of which carry multi-million-dollar sponsorship deals.
Fans of eSports can include players, viewers, live streamers and even people who follow its stars on social media. ESports titles have communities and different platforms they engage in. For brands, this means activating a campaign based on each niche community and integrating wisely.
Capture the metaverse
Despite assumptions that it is little more than a fad, the metaverse will be game-changing for advertisers. In 2021, venture capital investment in the metaverse reached US$40-60 billion. So far, in 2022, it's already at US$120 billion, and by 2030 is expected to hit US$5 trillion.
Although the metaverse is still being defined, both literally and figuratively, it could soon impact everything from employee engagement, customer experience, omnichannel sales and marketing, product innovation and community-building. APAC is expected to be the fastest-growing region in the metaverse market, while three-quarters of young Singaporeans are interested in a virtual 3D space.
The metaverse is the next frontier to be captured. Marketers willing to cross this frontier must dream big and apply the same ethos of adopting an unbiased approach backed by science.
They must align their brand with the right game, entertainment and social community while investing in activation and amplification beyond sponsorship.
And finally, they must be prepared to test and learn within the community and understand what value the brand can bring. Most crucially of all, marketers must be committed to safe, community-first experiences where their authentic selves are always at play.
Source: e27