How TotallyAwesome helps brands engage kids and teens in a meaningful way
TotallyAwesome is a digital ads network that recently raised US$10M funding from US-based Partners For Growth and Singapore's Yefira Group.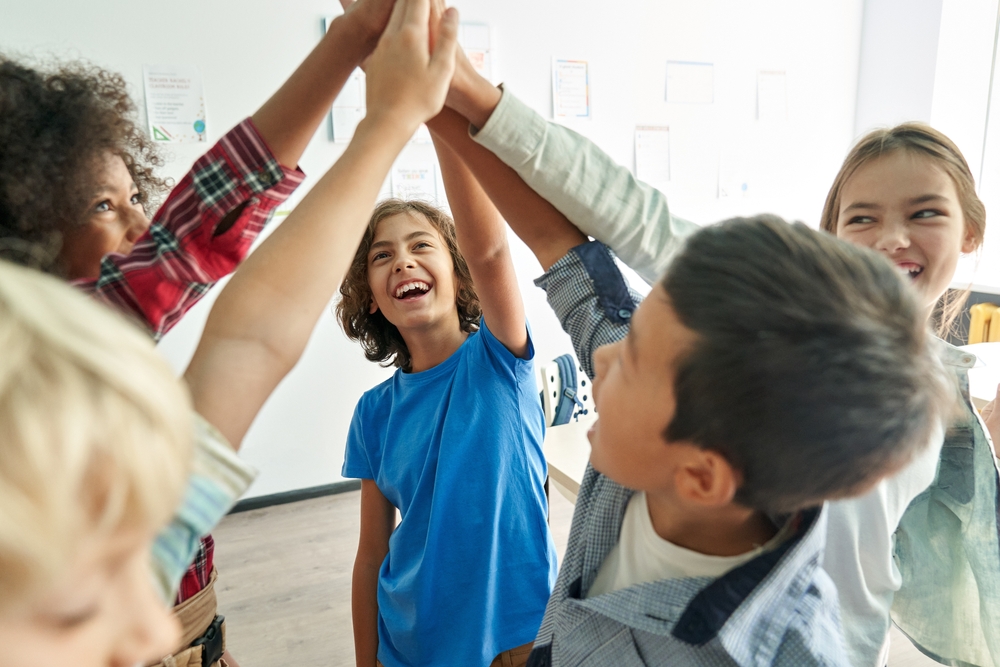 Studies reveal that internet usage among the under-aged (below 18) accounts for 40 per cent of daily traffic globally.
They use the internet for education, entertainment and socialisation. However, the dangers lurking behind this growing number are worrisome, with a Zoomer's Insights study finding that parents across Asia Pacific are most concerned about content safety for their children. Inappropriate content in gaming is one of the top worries.
While many firms are already tapping into this segment, brand safety and compliance have made it daunting to connect with the young audience, especially if the brands are not equipped with the right expertise and technology.
"We understand the importance and dangers of this," says Will Anstee, Co-Founder and CEO of TotallyAwesome. "So we create brand-funded games that help children's confidence, help their socialisation, help educate a child in a fun way through STEM-based modules. This way, we keep youths safe on the internet."
Headquartered in Singapore, TotallyAwesome is an advanced digital advertising network for kids, teens, and families. It is a purpose-built media and content business, with one foot in media and engagement and the other in cyber safety.
"From a media perspective, we ensure brands engage kids and teens responsibly, acting like a youth safety insurance policy for brands," Anstee tells e27. "We counsel brands on how to move beyond an advertising play to one of utility and meaning. Our role is to help marketers plan and execute the most successful campaigns possible for their brands, offering an experience of positivity for the end user and additional utility for the brand."
According to a UN study of 2018, 175,000 kids come online for the first time every day. There is a need for proprietary and contextual data-graph to which the advertising industry can reply. "Under-18s increasingly look to digital platforms via mobile phones for entertainment, playing games, hanging out and discovering new brands," says Anstee. "Advertisers need to target audience at the right time, in the right environment and with a compelling/creative message. However, they often deprioritise marketing to U18s due to a lack of clear profiling information and regulation."
And under-18s going online are typically highly problematic, as the internet brings a dark side. Big tech firms such as Instagram and TikTok were recently fined for mishandling and failing to protect children's data. Some others, such as Microsoft, have complex terms and conditions that can take a trained lawyer up to an hour to read!
"What chance do under-18s have in these situations, then?" asks Anstee. "This is why TotallyAwesome was born. We allow brands to engage with their target audiences across various media formats (apps & sites, YouTube, creators) to achieve improved utility and a positive outcome."
Backed by science but human by design
TotallyAwesome is science-backed but human by design, says Anstee, who refers to himself as the 'anti-CEO', leading a people-first hearts-based business. The startup curates multiple content and inventory through the lens of an under18. This is achieved through the deployment of bespoke technology explicitly designed to offer youths contextual and customised content through age-appropriate engagement.
"We have technological advances in semantic and contextual targeting, which lets a brand's value resonate in the most appropriate emotional context, driving hyper-relevancy and meaning. TotallyAwesome also relies on an army of people to apply a 'human value judgement' to all content, ensuring a brand is laser-focused and never compromised," he explains.
Anstee says all its placements are enriched with proprietary data and a standardised structure, ensuring a compliant outcome for brands. Its philosophy and investment in contextual targeting combine machine and people best practices. This provides brands with a unique, safe and scalable channel to their high-value audiences, driving superior media return on investment (ROI).
The firm provides brands with products with purpose across a range of media formats:
Apps & sites: video/animated video, display, rich media;
YouTube: TrueView/animated video/360, 15s non-skippable, 6s bumper;
Creators: YouTube Video, Facebook, Instagram video/post, TikTok video;
TotallyPlay: In-game ads, custom integrations, e-sports sponsorships.
TotallyAwesome undertakes a three-step process to guarantee a brand's media effectiveness and efficiency:
Audience first:
a) A bespoke inventory 'discovery' process capturing a high-quality audience marketplace where brands can engage an audience with confidence and accuracy via leveraging,
b) Analytics of behavioural patterns and paths to purchase across content, interests and mindsets,
c) Real-time consumer insights on media habits and content consumption
Resident psychologist providing behavioural insights at each life stage by market,
d) AI-driven algorithms matching similar content.
Curation (to ensure a brand is shown on content that is safe for the audience and the brand):
a) Moderation by a specialists team, by market, of kids, teens and family experts,
b) Over 2 million hours of combined kids, teens and family expertise in working with brands and content owners
c) Audience safe content only – KidSAFE Certification logo
Enrichment (human by design):
a) Consistent categorisation by humans who understand content, language, age, gender and life stage – not algorithms,
b) Content is categorised by psychologists and family/educational experts,
c) Safety is guaranteed by humans, not an ever-changing algorithm.
The AI startup has teenage moderators (all 18+) on teenage content. They moderates every piece of its diverse marketing channels/marketplace and categorises it in its proprietary curation and moderation platform.
Besides, it has a resident practising psychologist advising on what is age-appropriate, consequently helping shape its products and develop bespoke research solutions. This science-backed approach is combined with local language human moderators to ensure brand safety and emphasise human interpretation over AI-based solutions.
"Our bespoke approach has discovered, curated and moderated over 7,000 'KidSafe/TeenSafe' apps, websites, games and YouTube channels across Asia Pacific, enabling us to reach over 500 million monthly active users," shares Anstee. "Our products are 100 per cent COPPA (The Children's Online Privacy Protection Act- and Children's Data and Parental Consent (GDPR-k)-compliant."
TotallyAwesome, which operates in Southeast Asia, Australia, New Zealand, and APAC, recently raised US$10 million (debt and equity) seed funding from San Francisco-based Partners For Growth and Singapore-based Yefira Group. "We will invest in product development to evolve our enterprise advertising platform, ramp up hiring across its sales, data science and machine learning teams and explore strategic M&As," he notes.
"We will use the money to solidify our position in the market while expanding our footprint across key strategic markets such as Indonesia, the Philippines, Japan and Australia," Anstee concludes.
Source: e27