Singapore-based Meraki Academy raises funding from TotallyAwesome to launch a premier kids' education platform in the Metaverse
The startup raised USD $500,000 seed funding to launch the first-of-its-kind learning academy for primary to tertiary students in Southeast Asia.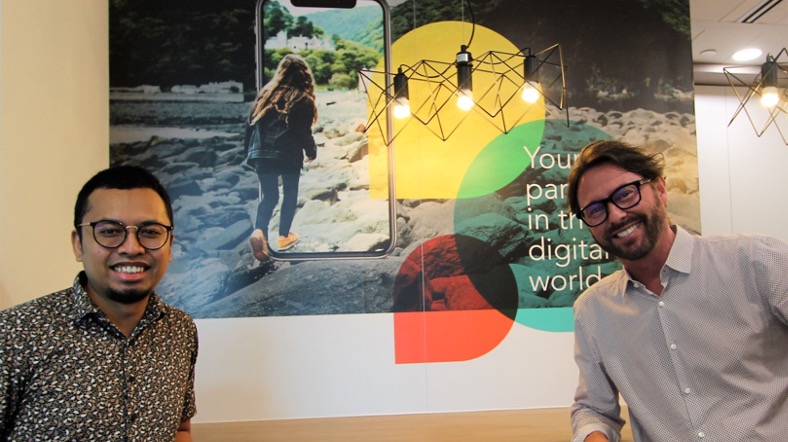 Singapore, 03 Oct 2022: Meraki Academy, a Singapore-based startup today announced its seed raise through TotallyAwesome – Asia's most advanced digital advertising platform network for kids, teens and families, to build an educational platform in the metaverse. Meraki Academy aims to create collaborative and curated curriculums suited to the needs and learning styles of today's digitally driven youth.
Asia's appetite for the metaverse is insatiable with an addressable market of USD 1.1 trillion, and on the other hand – the education sector is ripe for disruption. In line with Singapore's education theme, 'Learn for Life: Confidence for a New Tomorrow', Meraki aims to be a disruptor by challenging the conventional learning experience as we know it—away from classrooms, textbooks, and stale e-learning platforms, and straight into an interactive meta-universe that can be accessed via desktops, and soon, tablets, mobile phones and VR headsets. Onboard with this vision, TotallyAwesome, fresh off its success in bagging US$10 million in seed funding, has agreed to invest a total of US$500,000 into the project, making Meraki Academy the first learning hub in Asia to introduce the metaverse in education.
Khairul Helmi, CEO of Meraki Academy said "We believe that no child should be left behind in the pursuit of success. There is a strong moral need for an institution to level the playing field for students of all socio-economic backgrounds to access quality education. This is the vision for Meraki- to democratize education for all."
Meraki Academy aims to empower its learners with extensive next-generation resources via real-time immersive collaborative environments in the metaverse, to deliver holistic education that caters to each student's unique learning journey. Meraki aims to use the funding to expand heavily into content production and research and development works.
Commenting on the raise, Will Anstee, CEO of TotallyAwesome said, "We have found a great partner in Meraki who shares our vision of transforming for good. We are confident that this partnership will elevate every child's capabilities, provide impactful learning opportunities and make the most of the opportunities offered by the metaverse. As we're deepening our understanding of kids' behaviours, we also feel this is a unique opportunity to offer our business partners an innovative way to engage with this new audience"
Meraki Academy is in beta mode, and available to primary school students currently, with plans to expand to secondary and tertiary level students by the end of 2023. The platform is working closely with a host of esteemed Fortune 500 companies to develop its educational hub and live teaching environments.
Upon its launch, Meraki Academy will offer a subscription model starting at SGD 30/month.
Learn more about the academy here at Merakiacademy.sg.
About Meraki Academy
Meraki Academy is Asia's leading premium educational platform for Primary to Tertiary students in the metaverse. It aims to give students the best of educational resources, and dedicated teachers and create collaborative real-time learning environments with curated curriculums best suited for each child. Headquartered in Singapore, Meraki Academy is currently in beta build. 
About TotallyAwesome
TotallyAwesome is Asia-Pacific's No.1 platform curating the largest supply of media inventory engaging Under-18s safely. We enable a youth-safe digital ecosystem with more than 500 million monthly active users across APAC. We adhere to and support international governments' most advanced regulations protecting kids' and teens' data privacy. We do this through the deployment of bespoke technology designed specifically to offer youths contextual and customised content through age-appropriate engagement. We constantly strive to maximise a brand's utility through relevant and engaging executions, this year launching our award-winning contextual Programmatic Playground solution and TotallyPlay platform which takes the confusion out of marketing to under-18s in the gaming ecosystem through unbiased, science-backed, human-first, and audience-safe and locally nuanced strategies.