Pillars of Connection: Intergenerational Gaming
By TotallyAwesome's Psychology Department (Sasha Hornery, Gemma Muscella & Amanda Abel)
A recent Guardian article looked at how kids are teaching their parents and grandparents video games, and how these families are actively playing games together. Video games were found to be a great way to keep in touch during Covid-19 isolations, and a way for grandparents to bond with their grandchildren.
While we've all increased our tech skills throughout the pandemic, it appears that video games have become pillars of connection and interaction between children and their grandparents, particularly during the events of Covid-19 and household isolations and lockdowns.
TotallyAwesome's Psychology Department encourages positive co-playing experiences that includes all members of the family in the gaming experience, as it provides an engaging and creative space for kids and their families to connect and learn together.
Children are the key leaders here – teaching parents and grandparents how to play video games – an ambitious task if you ask us! Ultimately, this became a fun and engaging way for families to keep in touch and share in this common interest. It also allowed for quality inter-generational connections, where perhaps for some families, the big age gap and limited shared interests resulted in lower quality interactions and consequently, relationships.
Some key learnings reported by families included:
Marvelling at each other's achievements and creativity
Connecting with different types of games, giving many a new season of life
Teaching older generations that they can learn new things and not give up (many originally assuming that they were too old to learn new things)
This shows us that the role of technology in the lives of families is significant. With gaming offering a new way to connect, children can be key figures in advancing the narrative of co-playing, demonstrating how gaming can be a useful tool for connection and interactions between generations.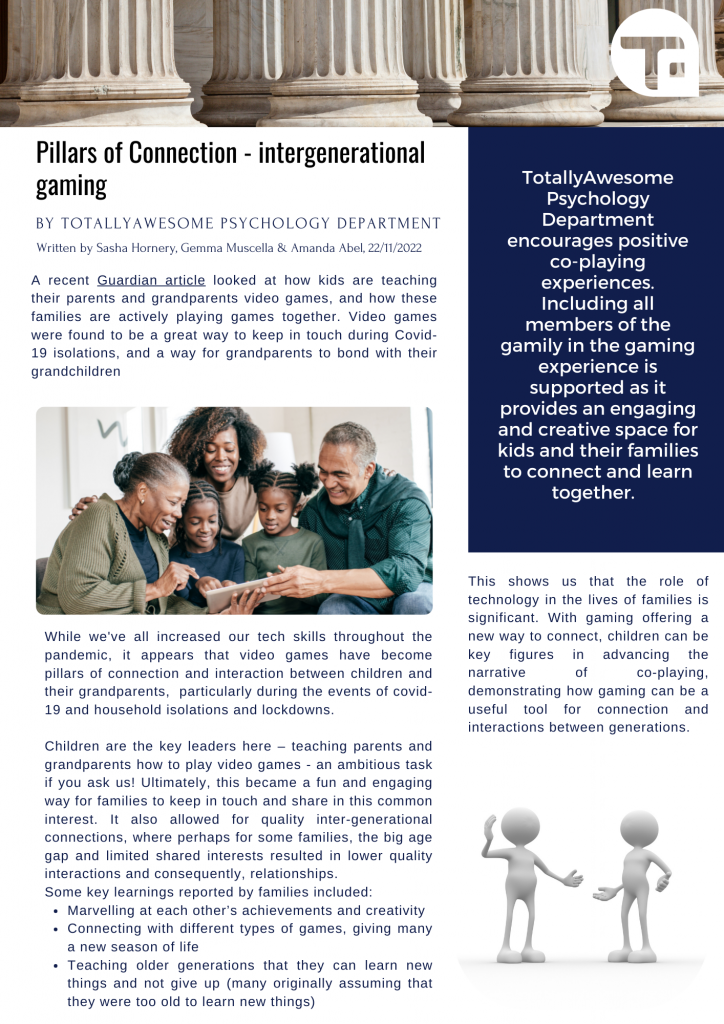 Read our blog for more interesting insights on all things youths and digital media!