How TotallyAwesome Helped Frisian Flag Achieved +12% in Brand Awareness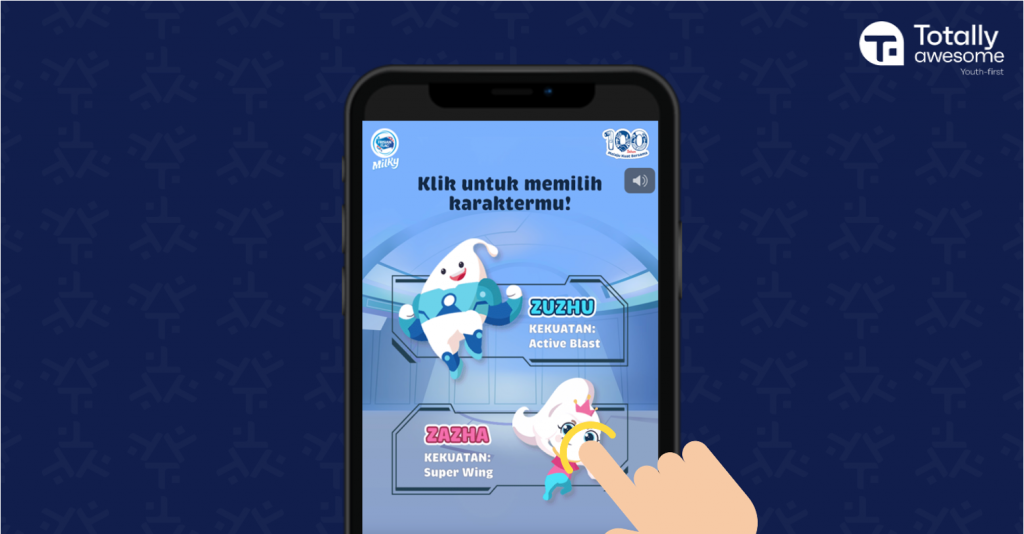 Frisian Flag, one of the leading manufacturers of dairy-based products for youth in Indonesia, was facing stiff competition in the ready-to-drink (RTD) industry for its Frisian Flag Milky product line. To differentiate itself from its competitors and build brand affinity with Indonesian youth aged 5 to 10, the brand created 2 mascots, Zuzhu & Zazha, as well as a YouTube web-series featuring the 2 characters.
Objective
TotallyAwesome was tasked to help Frisian Flag:
Drive brand awareness with youth aged 5 to 10 through Zuzhu & Zazha and the YouTube web-series
Build brand preference and win share of voice through relevant touchpoints, while adhering to strict data privacy laws
Approach
TotallyAwesome's youth-first research uncovered key insights:
88% have access or own a mobile device
84% play mobile games daily for entertainment
They spend an average of 1.5 hours a day on mobile devices, of which approximately 1 hour is dedicated to mobile gaming
With these insights, TotallyAwesome designed a multi-layered strategy to drive brand affinity and build brand preference for Frisian Flag using the following ingredients:
Interactive mini-game ads that featured Zuzhu & Zazha to break through the media clutter and drive lower funnel engagement
Animated video ads on our youth-safe curated and moderated Apps & Sites to further drive brand awareness
Contextual targeting to ensure ads appear in the right context to effectively target this hard-to-reach audience
This approach ensured that Frisian Flag remains top-of-mind among Indonesian youths aged 5 to 10. By utilising TotallyAwesome's curation tech and human moderation of ad content, Frisian Flag also managed to reach their target audience in a youth-first and youth-safe manner without any data collection.
Results
+12%


in Brand Awareness

~470,000


Campaign Engagements

~30,000


Clicks to Landing Page
+8 to 10%
in Key Brand Attributes
11%
Engagement Rate
(vs 3% market benchmark)
Bronze Award
at MMA Smarties
Indonesia 2022
Join our Conversation
Our Creative Showcase examines what makes youth-first campaigns successful. If you would like to learn more on how we can value-add to your campaigns, reach out via info@totallyawesome.tv or follow us on LinkedIn for more updates.